Swaged Coupler Categories
INCON ICS – Standard Coupler
INCON standard couplers are used when at least one of the bars to be connected possesses both axial and rotational degrees of freedom along its profile. This feature allows the mechanical connections to be assembled in normal situations that do not involve significant construction constraints.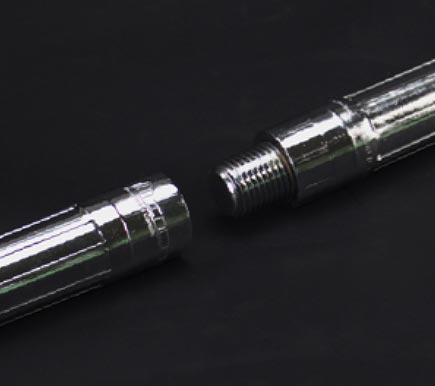 INCON ICP – Position Coupler
INCON positions couplers are used when the bars to be connected are restrained against rotational movement and at least one of them possesses an axial degree of freedom along its longitudinal axis. This feature allows the mechanical connections to be assembled in situations where two steel cages are to be connected simultaneously or at least one of the bars is non-uniform along its profile (i.e. bent or curved bars).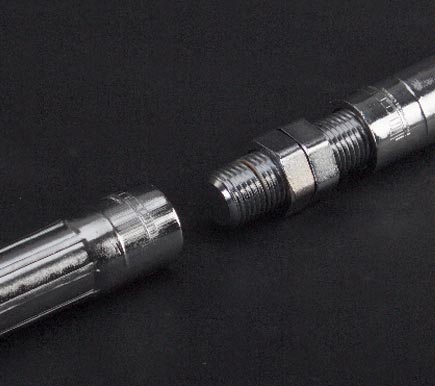 INCON ICST – Transition Coupler
INCON transition couplers function in a similar manner to the ICS – Standard and ICP – Position couplers but are used when the bars to be connected have different diameters. This feature allows the mechanical connections to be assembled in locations that experience abrupt variation in bars' sizes especially at beam-column connections, column-column connections and joints.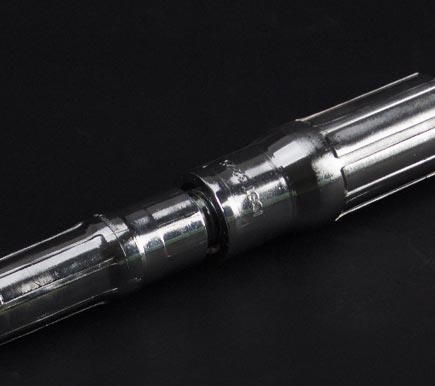 Technology for All Swaged Couplers
INCON 3RD GENERATION SWAGING MACHINE
At INCON, we developed our high-tech third generation swaging machine which accelerates the workflow while enhancing the quality of the product. .
Simplicity and outstanding performance are key features of our swaging machines. They provide an immense 1000 T pressing force that reduces the swaging time of a 40 mm bar coupler to less than 15 seconds. The fully digital controlled system, touch screen, flexible die changing and laser metering technique make the construction process fast and accurate. It can operate efficiently under all weather conditions either on site or in workshops. The swaging mechanism does not require special preparation of the steel bars and does not alter their original mechanical properties. Using INCON swaging machine at site is the optimum way for our clients to overcome construction obstacles effectively, eliminate undesired labor and material costs, and enhance the integrity and performance of the structural system.
EFFICIENT INSTALLATION PROCESS
Swaging is a cold working manufacturing process that involves exerting a considerably large compressive force around the object's circumference to alter its geometry. .
The process is performed by compressing the coupler around the profile of the steel bar to create a secured and strong mechanical interlock.
BEFORE COUPLER SWAGING
INCON couplers are engineered and manufactured to exceed the requirements of the strictest standards worldwide. The chemical composition and physical properties of our couplers are carefully examined to ensure that they maintain their strength, durability and high performance during and after the swaging process.
DURING COUPLER SWAGING
The coupler sleeve is swaged against the embedded steel bar by applying a radial compressive force on the outer surface. The external surface of the coupler takes the shape of the confining dies; whereas the internal surface becomes in full contact with the steel bar regardless of its grade or deformation pattern.
AFTER COUPLER SWAGING
The external surface of the coupler takes the shape of the confining dies; whereas the internal surface becomes in full contact with the steel bar regardless of its grade or deformation pattern. The load transfer mechanism between the steel bar and the coupler sleeve ensures that they act as one entity.
WHY INCON COUPLERS?
Conventional lap splices have been replaced by different types of INCON mechanical splices not only to save the bar material, but also to accelerate the speed of construction, increase productivity and simplify the design.
STRUCTURAL PERFORMANCE
Ductile behavior is maintained in the structural members.
Structural performance is independent of concrete type and strength.
Slip is completely eliminated between couplers and the embedded steel bars.
Bars are concentrically aligned resulting in direct force transfer between the two bars.
Eliminates potential cracks that exist in conventional lap splices.
Enhances the overall integrity of the structural members due to continuity in steel reinforcement.
Eliminate potential slip, hook straightening or side spalling that may occur in conventional hooked or bent bars.
CONSTRUCTION SIMPLICITY
Fast construction process is achieved due to the availability of on-site INCON innovative swaging services.
Significant reduction in reinforcement congestion at splicing and connection locations.
Formation of construction joints is greatly simplified.
Swaging process does not require special preparation of the bars as in threaded splices.
Problems associated with inappropriate concrete casting due to reinforcement congestion are eliminated.
Formwork damaging is avoided during construction of core-slab connections.
Substantial reduction in labors needed to construct lap splices, form bent bars and dispose steel waste.
COST EFFECTIVENESS
Remarkable save in labor cost that accompanies other splicing methods such as lap splices, welded splices and threaded mechanical splices.
Save in steel cost and welding material, especially for long splices.
Eliminating formwork cutting and drilling makes it possible to reuse it multiple times in construction.
Reduce the time required for preparing detailed drawings and detailed calculation sheets for lap splice and bent bars during the design phase.
Reduce the inspection time for lap splices and bent bars during the construction phase.
QUALITY CONTROL
INCON couplers and bar terminators are manufactured in accordance with the strictest Canadian standards in ISO and UKAS certified facilities.
Both experimental and analytical investigations are performed on our products to ensure outstanding structural performance that exceeds the requirements provided in building codes and standards.
In addition to our research and development program, INCON has been working in collaboration with Western University in Canada to continuously develop the quality of our mechanical splicing devices.
ENVIRONMENT
INCON mechanical splicing devices are recyclable and may be manufactured of recycled materials.
Reinforcement waste associated with lap splices and bent bars is significantly reduced.
Noise pollution associated with threading of steel bars on site is significantly reduced.
No welding; or heating required neither in production process nor in site applications.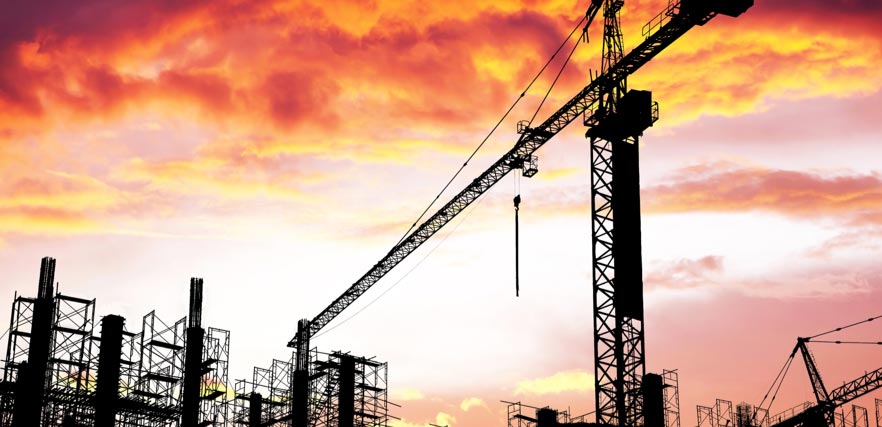 FLOOR COLUMN TO BEAM CONNECTIONS
ROOF COLUMN TO BEAM CONNECTIONS
COLUMN TO FOOTING CONNECTION
STEEL COLUMNS TO RC BEAMS