RESEARCH AND DEVELOPMENT
Consistent and Continuous Development of Our Products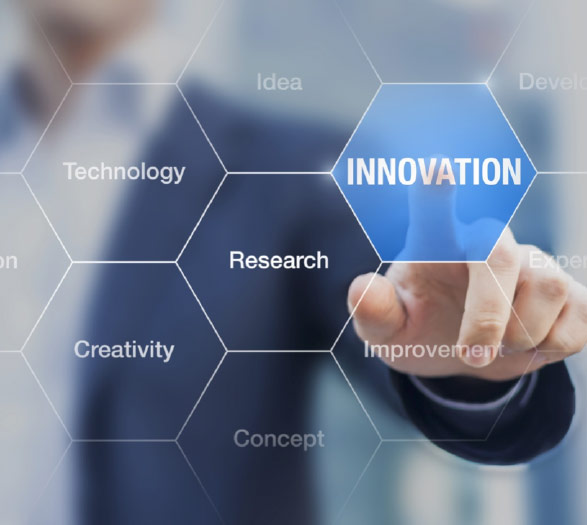 Research and development projects support the development of innovative manufacturing processes and products to supply the construction market with the most efficient solutions.
Modern technologies provide high production capacity with superior quality products. At INCON, we believe in cooperation between industry and academia. This is why part of the budget is allocated towards research in collaboration with top Canadian Educational Institutes like Western University. We keep aiming at creating the products of tomorrow by performing comprehensive researches in our facilities that focus on innovation, introduction and enhancement of our products and services.
Experience and Know-How are Keys for our Success
INCON prides itself on having successfully delivered all of its projects on time. Our good results have allowed us to create partnerships with our clients and have them procure our services. We possess the required knowledge, experience and know-how to manufacture superior quality products for your desired use. We have an increasingly global outreach due to our excellent reputation that we acquired over years of provide our clients with extraordinary solutions to their concerns. Close cooperation between our technical support and top management ensures that we incorporate all feedback from our clients and consider them to continuously develop our products and services. Despite the competitive business environment, our innovative superior quality products and excellent experience we posses in this field put us in a leading position in the global market.
---
Research and Experimental Studies
An experimental study was performed at Western University in Canada aiming at investigating the behaviour of mechanical splices embedded in concrete, with emphasis on quantitatively characterizing the capacity and deformation behavior of INCON mechanical couplers and bar terminators.
---
Axial Tensile Behavior of INCON Mechanical Splices
The tensile capacity and load-deformation behavior of INCON mechanical splices were comprehensively examined by carrying out an extensive experimental program at Western University in Canada. The results revealed that INCON mechanical devices maintained the ductile behavior of the splice and enhanced its performance.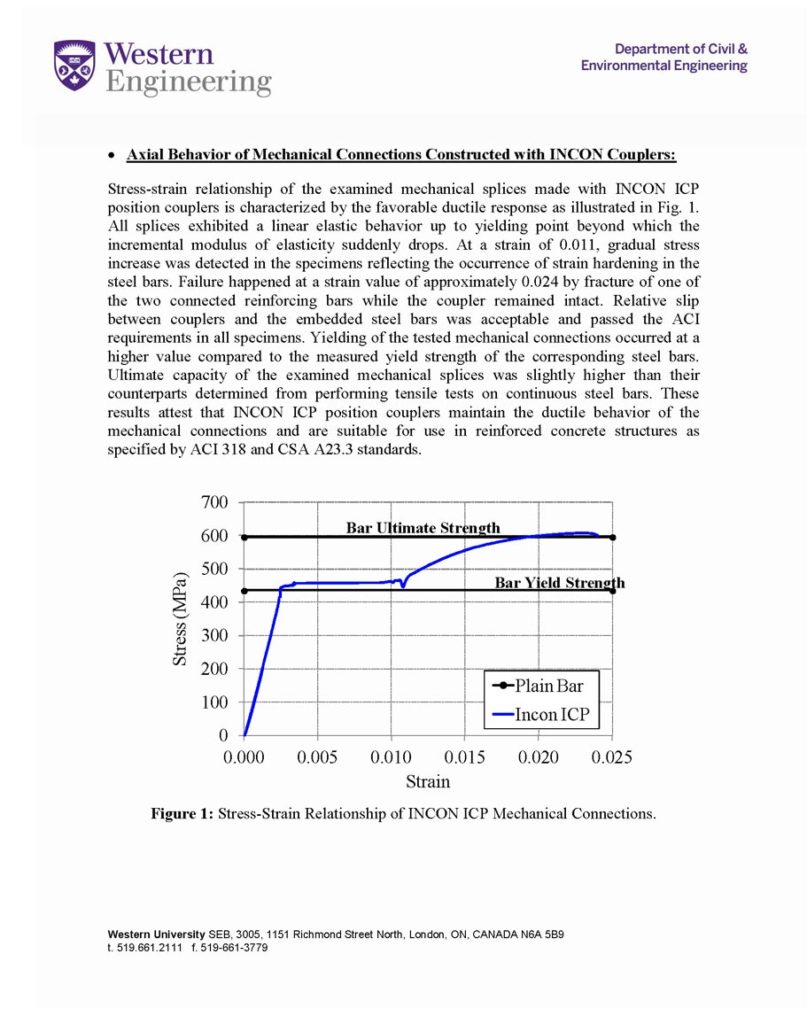 ---
Capacity and Deformation Behavior of Full Scale Beams
Actual capacity, stress distribution and deformation behavior of full scale beams reinforced with INCON mechanical splices are evaluated in the highly equipped structural lab of Western University in Canada. Strains and deformations along the beam span were continuously monitored and cracking pattern was recorded at various load levels. All specimens exhibited inelastic deformation and visible flexural cracks before crushing of concrete indicating a ductile mode of failure.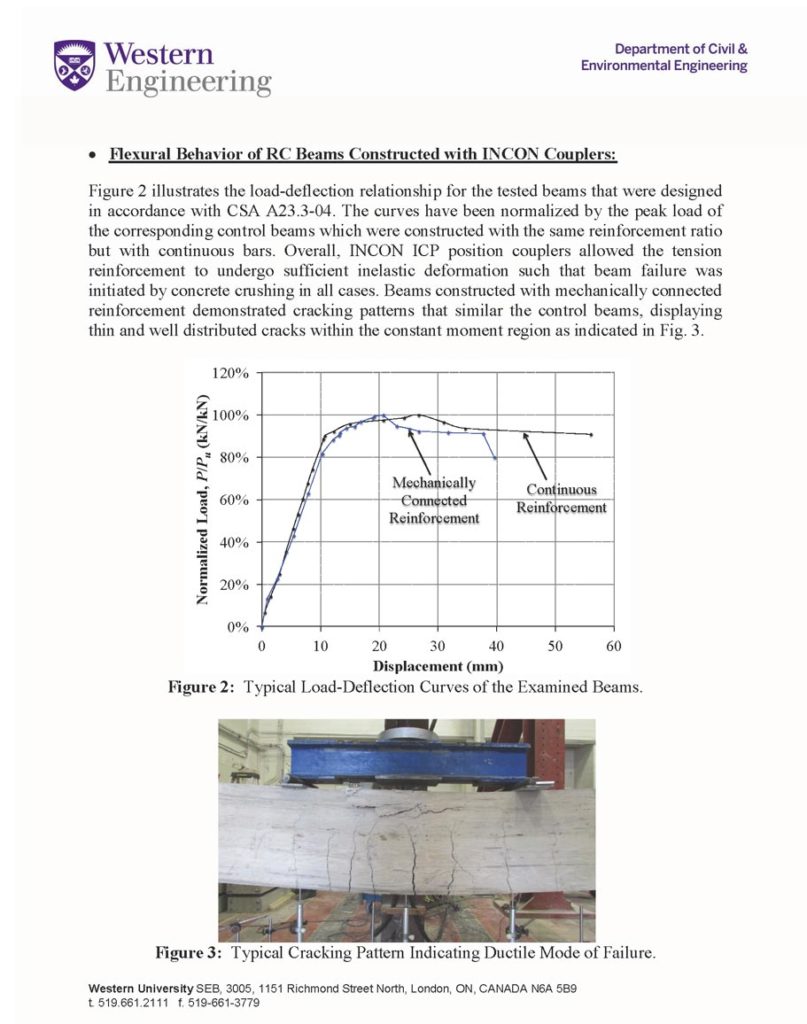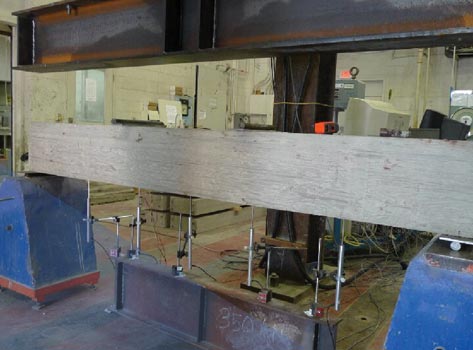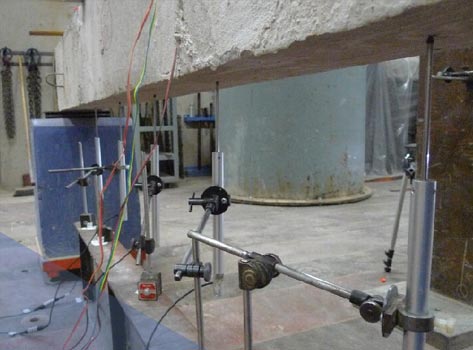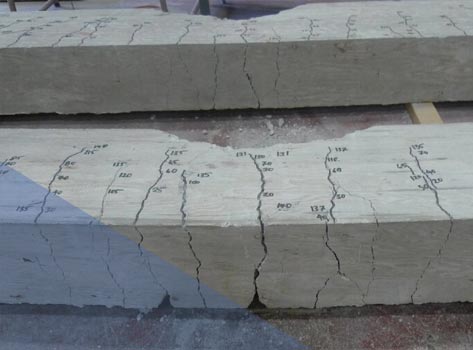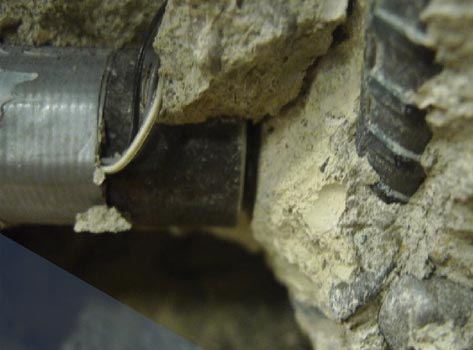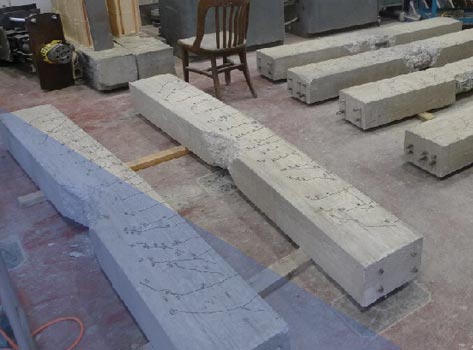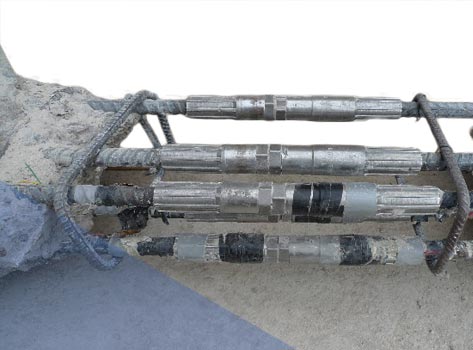 INCON DESIGNS AND MANUFACTURES HIGH-QUALITY STEEL PRODUCTS FOR THE CONSTRUCTION INDUSTRY THAT ARE SUITABLE FOR CONCRETE STRUCTURES.