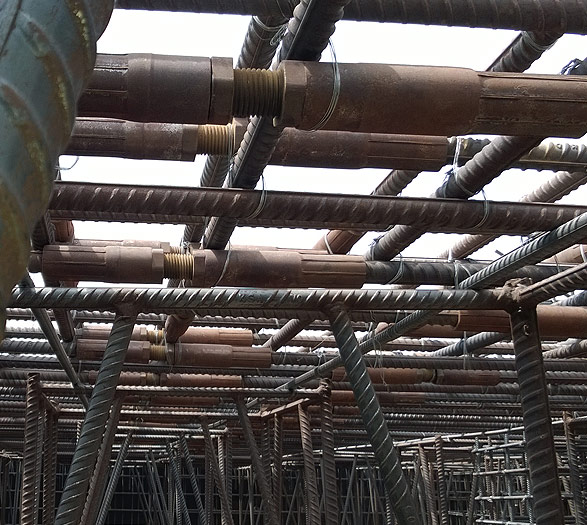 Couplers and Rebar Terminators
As this is our specialty and have a vast experience in this domain; we have various types of couplers that we produce in our factories in our factories in different parts of the word. Our excellence has evolved from utilizing our machine to swag and compress the couplers to the rebar without threading.
The hereunder is a list of INCON Swage Couplers:
ICS: Standard Coupler; suitable for general applications such as beams, walls where rotation of bars is possible.
ICP: Positioning Coupler; this type is the state-of-the-art of our product where cages can be installed over other cage without rotating the rebar.
ICST: Transition Coupler; connecting two different rebar sizes.
ICT: Rebar Terminator Coupler; with this type construction of end bar becomes more adoptable development length is eliminated.
Rebar Couplers and End Anchors (Rebar Terminators)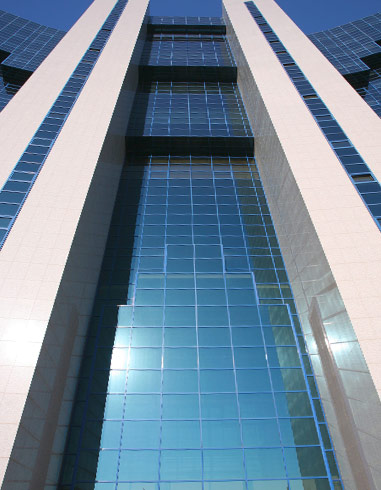 Welded Wire Mesh and Steel Reinforcement
With our production of high strength and cutting edge automatic welding mesh lines, we supply the construction market with welded mesh meeting the industry standard such as ASTM A497, BS4483, and DIN 488.
Cut and Bend
There are more choices of standard shapes available to supply. We offer all shapes and design in BS8666 as well as per the design requirements.
Anchor Channels
Anchor channel is a useful solution to hang various items including electromechanical systems. Anchor channels are installed in concrete to give flexibility to design changes, modification, and avoid restriction of bolt location after pouring of concrete.